YOGA TRAPEZE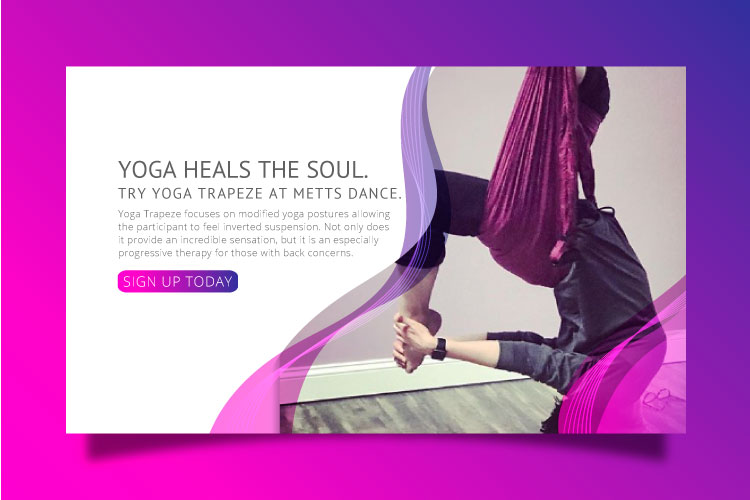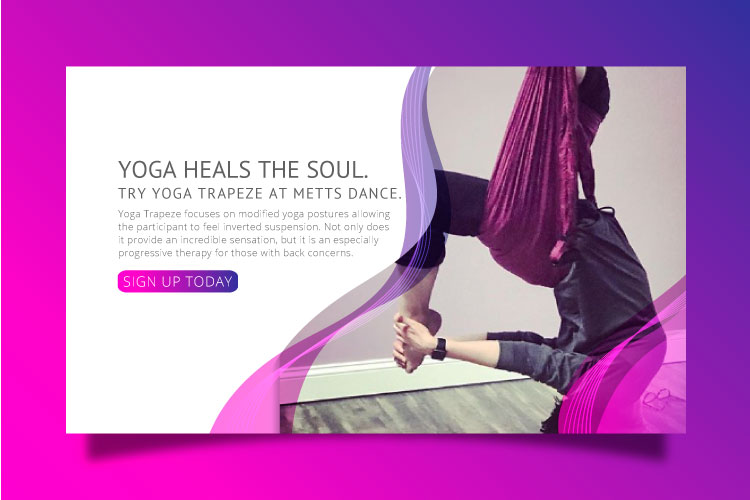 CLASS:
Yoga Trapeze for Beginners
STUDENT PROFILE:
Adults looking to turn their exercise routine upside down. Open to anyone with an open mind. (Maximum 8 students)
SCHEDULE:
Six-week series beginning January 11th ending February 8th from 11 am to 12 pm. Plan to attend 15 minutes early to personalize trapeze set up
PREP:
Bring clothes that are not too loose-fitting but allow stretch and movement – think typical yoga gear. If you have long hair, bring a hair tie. The practice is done barefoot. Do not eat for 2 hours prior to the session. If you must, make it light and try to refrain for at least an hour

WHAT IS YOGA TRAPEZE?
Yoga Trapeze training which uses the Yoga Body Naturals Trapeze focuses on modified yoga postures allowing the participant to feel inverted suspension. Not only does it provide an incredible sensation not felt in typical yoga classes, yoga trapeze is an especially progressive therapy for those with back concerns. The trapeze is a swing-like contraption that allows you to hang from it in various ways You will experience benefits such as:
Lengthens the space between each vertebra. Think of it as an all-natural spine traction system.
It supports and assists the body in deeper backbends that normally cannot be accessed.
It helps build core and upper body strength.
Allows you to get upside down, reverse your blood flow, send fresh oxygen to the brain, and be invigorated/inspire.
WHAT TO EXPECT:
Session 1: Explanation of equipment, safety training and your first inversions.
Session 2: Introductory poses using the swing, straps and handles.
Session 3: Focus on Balance.
Session 4: Focus on Strength.
Session 5: Emphasis on the trapeze to access difficult yoga poses.
Session 6: Complete seamless flow class incorporating all that we learned.
We will modify the class based on the interest and skill level of the students
INSTRUCTOR BIO:
Bonnie obtained her Yoga Trapeze Teacher Training in Barcelona 2016 (instruction and evaluation was led by Lucas Rockwood – Founder of Yoga Body Natural). Since that time Bonnie has instructed varying levels and body types in experiencing the benefits and pleasure of the Yoga Trapeze. With a focus on true alignment and breath to body integration, Bonnie believes that yoga is accessible to everyone and works diligently to personal your yoga experience.

Additionally, she is a RYT-200 Yoga Instructor holding certifications in Hatha, Yin, and Breath Coaching. She is teaching at Raw Renewal Studio in Buffalo, several corporate fitness centers, annually at Club Med in Turks and private instruction at her home studio.